OCT 2022 – An article in a recent ophthalmic journal MiVision details our work in neurology
Vision Testing Essential to Stroke Evaluation, Study Finds – mivision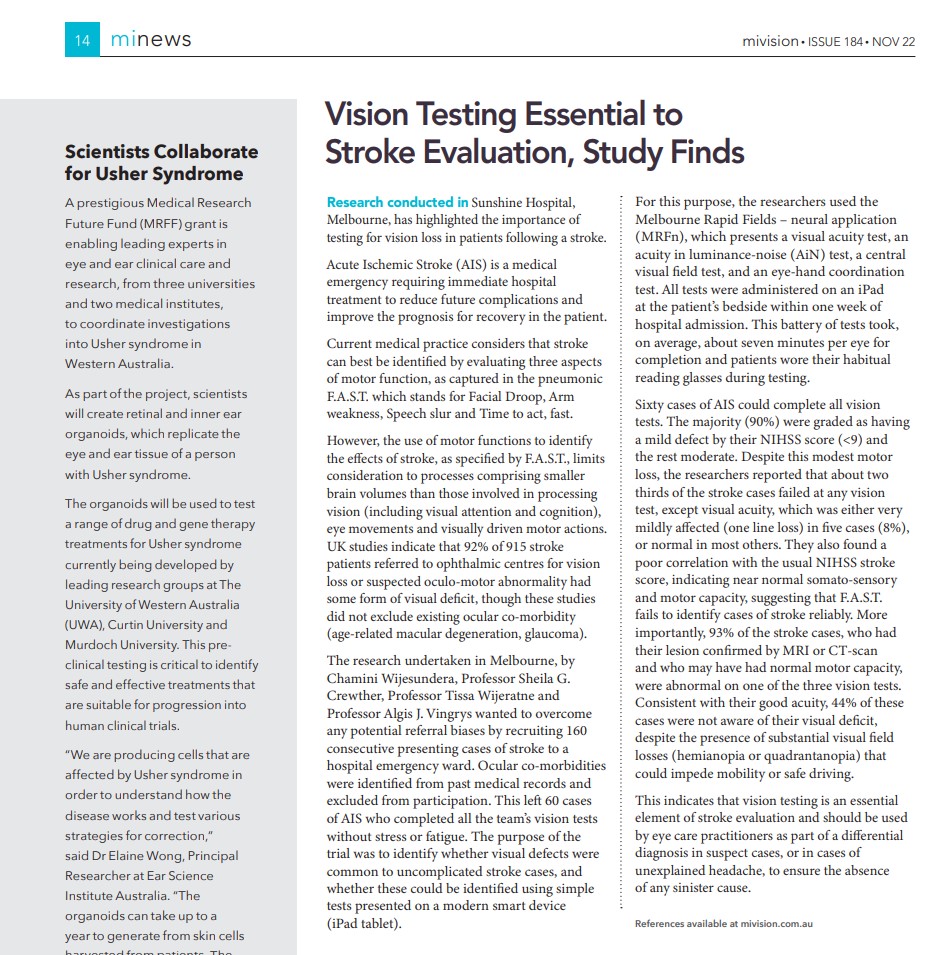 NOV 2020 – Selwyn M Prea, recently published outcomes from his PhD regarding home monitoring by glaucoma patients. This paper was nominated as "STORY OF THE WEEK" in Practice Update (an Elsevier product) and carries a very thoughtful commentary by Dr Peter Jones (London)
https://www.practiceupdate.com/content/uptake-persistence-and-performance-of-weekly-home-monitoring-of-visual-field-in-patients-with-glaucoma/109800/62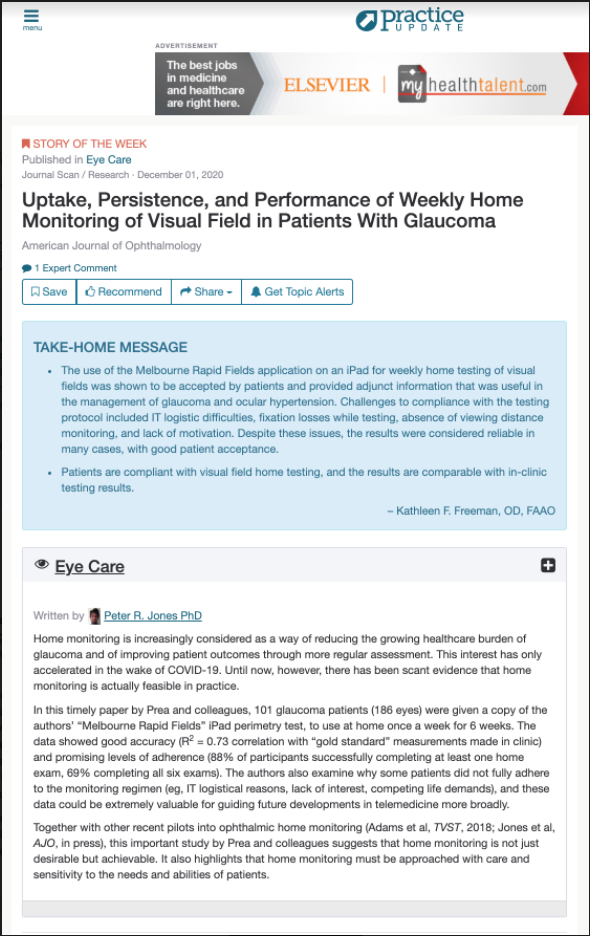 78th Annual Conference of All India Ophthalmological Society, Gurugram, India, Feb 2020
The MRF apps were highlighted in the '78th Annual Conference of All India Ophthalmological Society', India where Dr. Harsh Kumar from Centre of Sight presented a comparison of various perimeters including MRF. The interest from the visitors in the MRF was tremendous and the staff demonstrated the usability and cost effectiveness of MRF applications.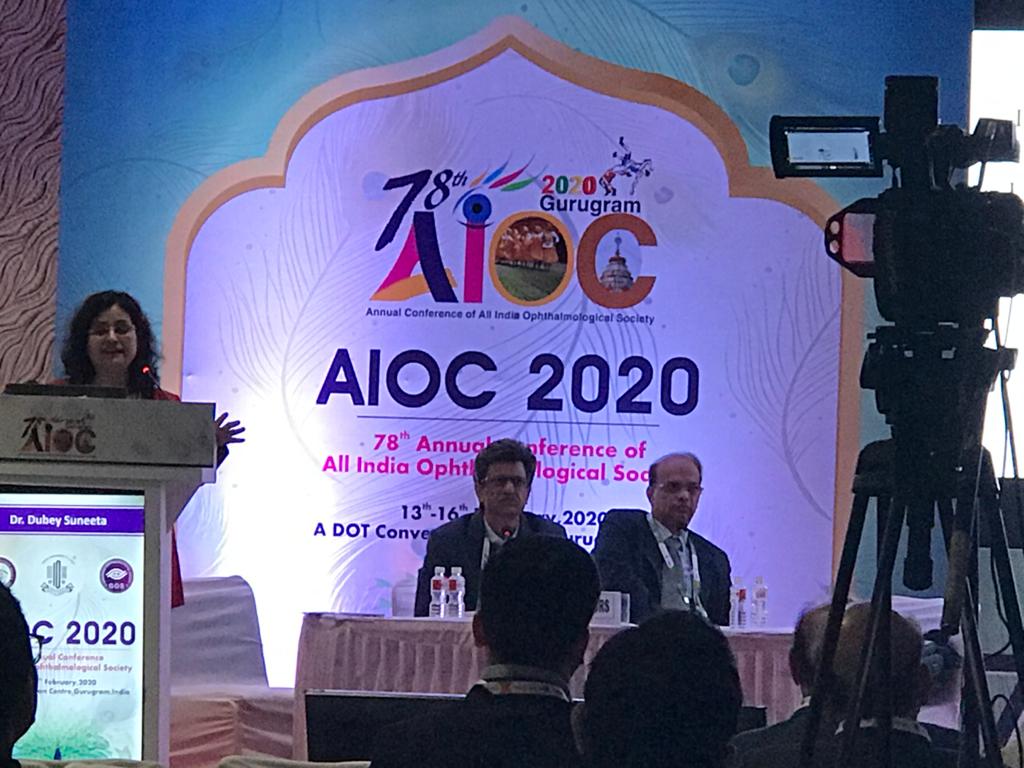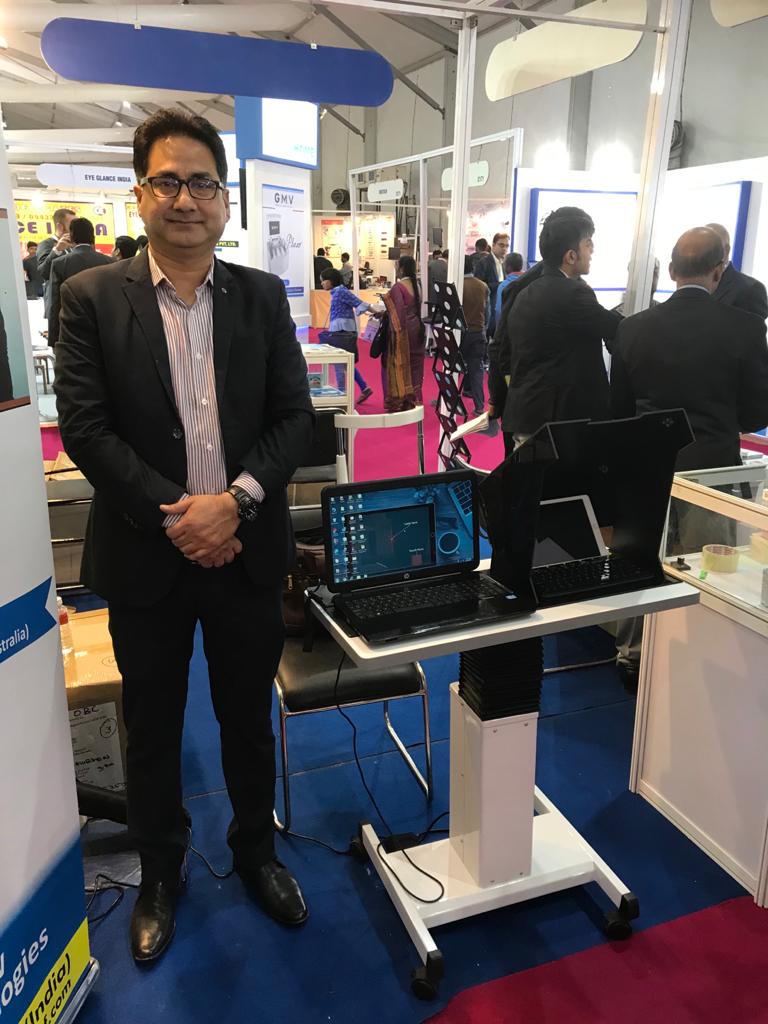 1st Indian Paediatric Glaucoma Society Meeting, Hyderabad, Dec 2019
The MRF apps were presented and demonstrated in the '1st Indian Pediatric Glaucoma Society Meeting' at the LV Prasad Eye Institute Hyderabad. One of the co-inventors presented the technology along with ongoing live demos evoking enthusiastic response and uptake by the ophthalmologists.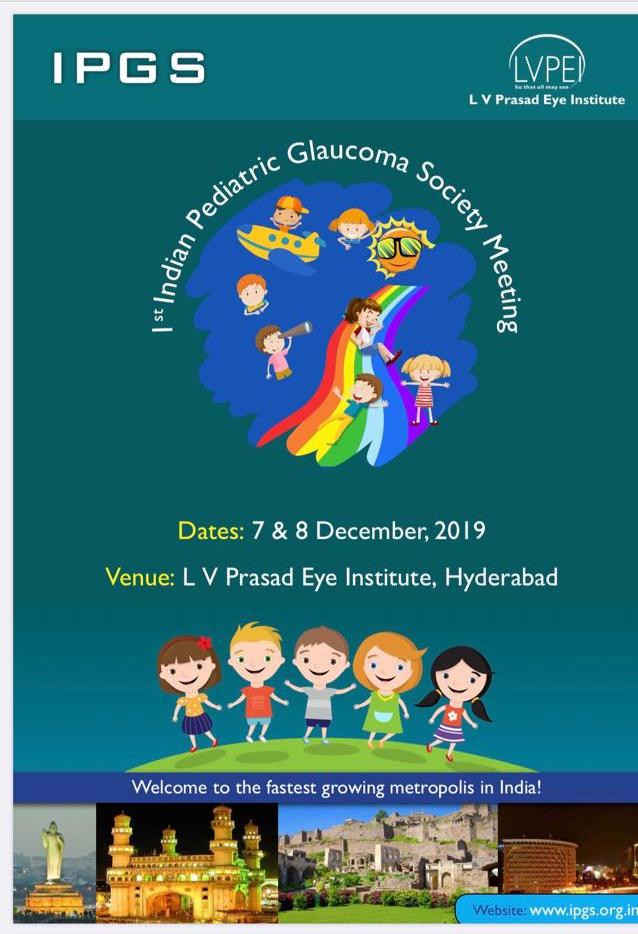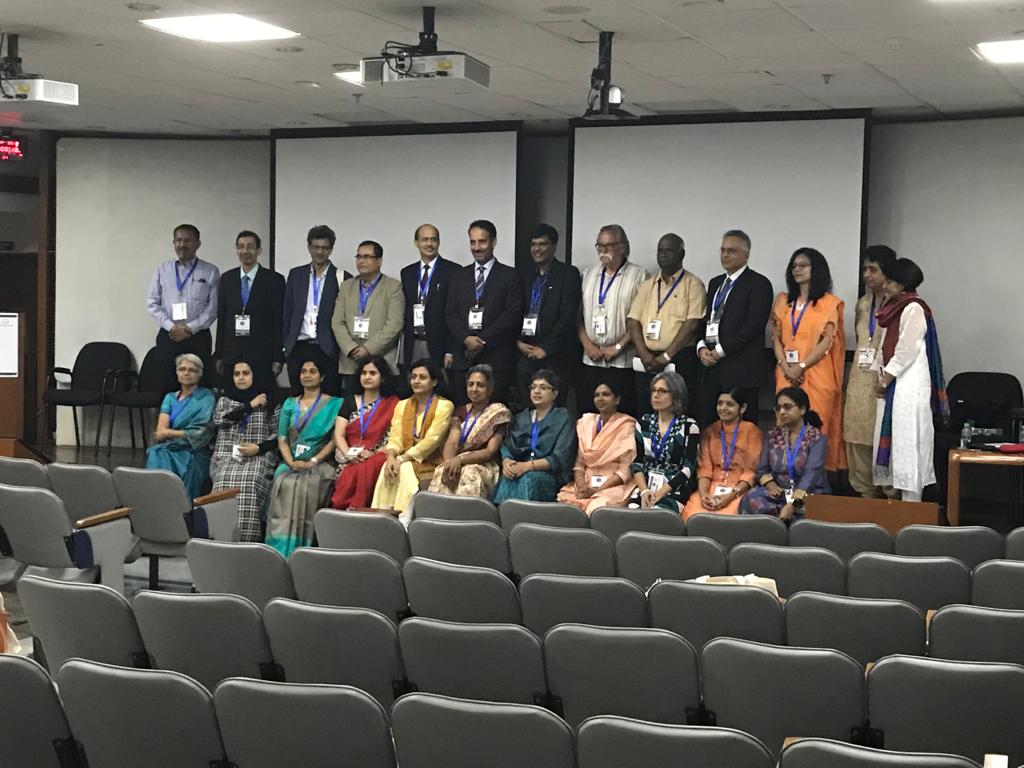 RANZCO, 51st Annual Scientific Congress, Sydney, Nov 2019
MRF apps were presented at the RANZCO (The Royal Australian and New Zealand College for Opthalmologists), annual scientific Congress in Sydney and showed MRF as an effective tool for assessing patients with suspected glaucoma or other conditions that impact the visual field.
Noida Opthalmological Society, India, Oct 2019
MRF apps were highlighted and presented at the Noida Ophthalmology Society conference and were very well received generating a pipeline of high interest from ophthalmologists.
Opthafest Haryana, India,  Sep 2019
The MRF apps were demonstrated at  'Ophthafest 2019' the 15th Annual Conference of Haryana Ophthalmological Society which was organized by Sirsa Fatehabad Ophthalmological Society on September 21st – 22nd, 2019 at Nishu Raj Resorts, Sirsa, Haryana.
The MRF application received tremendous interest from ophthalmologists and other vendors who were highly impressed with the innovation, accuracy and ease of use.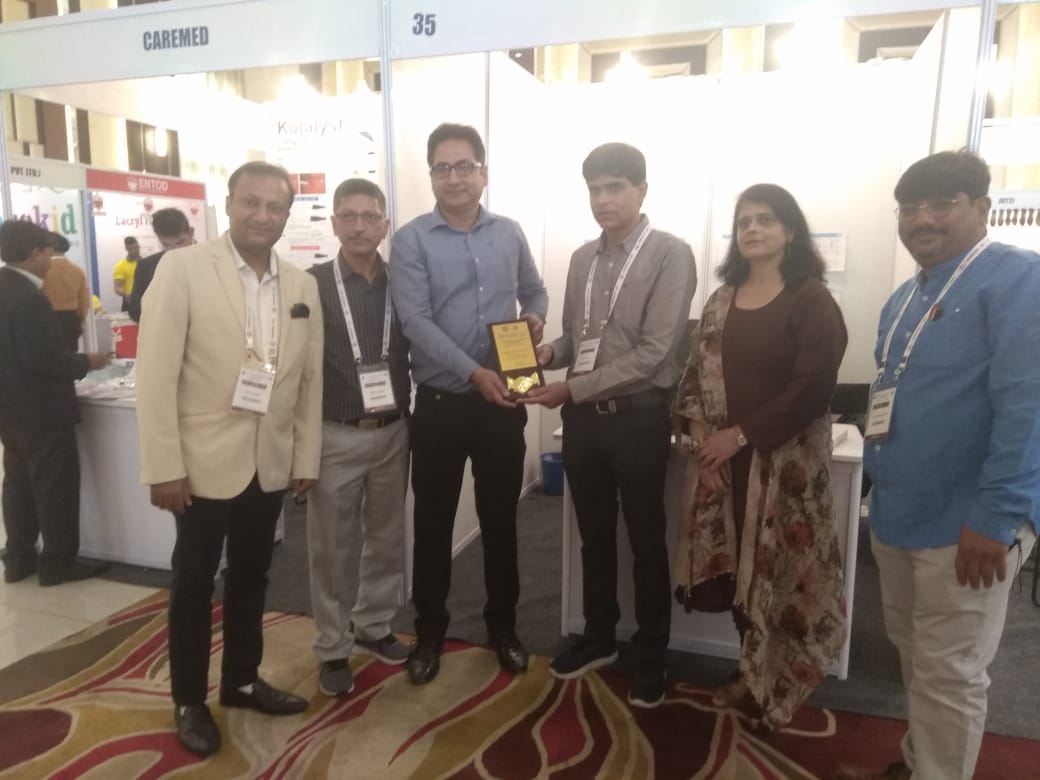 Optometry Australia, May 2016
The MRFappwas highlighted at the annual meeting of the Association for Research into Vision and Ophthalmology (ARVO) in Seattle, USA on 3 May 2016
ARVO's program committee selected it as a 'hot topic,' representing the newest and most innovative research, a distinction awarded to just two percent of the meeting's abstracts.
Tablet-Based Monitoring for Enhanced Glaucoma Screening, Dec 2017
In a recently published article in Ophthalmology, researchers from Australia and the UK found that by incorporating tablet-based visual field screening  on a weekly basis, the amount of visual field loss that would have been detected in 2.5 years with formal in-clinic testing was detected in 0.9 years with the addition of the tablet based app.
Addenbrooke's Charitable Trust
There is potential to use portable tablets with high quality screens for visual field testing that could have considerable time and cost savings for the hospital. It is found, from testing MRF in Nepal and Melbourne (Australia), that the software is able to detect visual field problems, with good accuracy.
Validation of a Tablet as a Tangent Perimeter, August 2016
Tablet technology can return efficient and reliable thresholds as a tangent perimeter. The MRF will allow testing at a bedside, at home, in rural or remote areas, or where equipment cannot be financed.